再转一篇介绍新科布克奖得主霍华德·雅克布森的文章。就当作是练习英语的阅读吧。下面这篇文章来自英国《卫报》(Guardian):
The Man Booker prizewinner talks to Stuart Jeffries about handbags, making women laugh and his duty as a Jew
By Stuart Jeffries [Wednesday 13 October 2010 18.14 BST]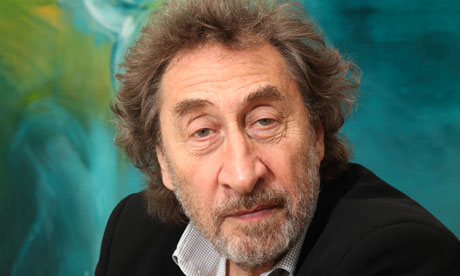 In a sense, Howard Jacobson wishes he hadn't won the 2010 Man Booker prize. Yes, victory has made him £50,000 richer. Yes it has annulled the decades of resentment of all those clowns who overlooked his genius. And true, it means that the steady decline in sales of his novels since he first published nearly 30 years ago will be reversed.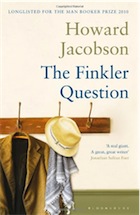 But still. The morning after unexpected victory, Jacobson allows himself some winner's remorse. "I should have been in Rome now. They were going to launch the Italian translation of my novel The Act of Love under the title . . . " he pauses to savour it better, "Un Amore Perfetto. I was looking forward to that."
Instead, the author and journalist is obliged to spend most of this week in a stuffy room in London fielding questions from the likes of me. No way to celebrate. He looks to the door, awaiting the arrival of his bacon sandwich.
When did you know you'd won? "When Andrew Motion [the Booker chairman] stood up, I thought 'Now is the hour. What if?' And then I told myself: 'Don't listen to that devil.' My mother had told me: 'Be satisfied with being shortlisted.' I was – for an hour.
"Then Motion described the winning book as 'plangent'. And I thought: 'Peter Carey's won.' then he said 'melancholy' and I thought: 'Tom McCarthy or Damon Galgut have won.' Only a beat before he said my name did I realise it was me." At 68, Jacobson is the oldest Booker winner since William Golding. "I've been discovered."
In 2001, Jacobson called the Booker "an absolute abomination – the same dreary books year after year". He had given up hope. "I was bitter. It's true. I couldn't even get them to read me."
After winning, Jacobson promised to spend the prize money on a handbag for his wife, TV producer Jenny. All £50,000? "Have you seen the price of handbags?" I tell him that the whole Guardian fashion desk is poised to offer him tips on which one to buy. "I don't need tips. When I was teaching at Cambridge, I sold handbags on the market. I bought Jenny a new Mulberry handbag after I was shortlisted." During the interview, Jenny steps in briefly to kiss her victorious hero. "That's the bag!" says Jacobson.
Did Jacobson back himself at 12-1 to win "No, but Jenny did. Now she can buy her own handbags."
Some are already writing up The Finkler Question as the first comic novel to win in the prize's 42-year history. "That's nonsense," snorts Jacobson. "Kingsley Amis's The Old Devils won in 1986. That was comic. Even Salman Rushdie [who won with Midnight's Children] knows he is writing in the comic tradition of Rabelais and Cervantes." In any case, to pigeonhole The Finkler Question as comic is to sell it short. Motion rightly said of Jacobson on Tuesday night: "He certainly knows something that Shakespeare knew – that the tragic and the funny are intimately linked."
"One of the great things about us Jews," says Jacobson, "is that we tell the best jokes. Part of the reason is we tell jokes against ourselves, before anyone else gets to do it." But Jewish humour, please God, isn't just a defence mechanism. I remind Jacobson that in his book about comedy, Seriously Funny, he described his youthful desire to see women's throats. "I've always felt that desire. To get a woman to throw back her head in laughter is a hot thing. When I was eight and I made my mother's friends laugh, that was erotic power. Clearly I only realise that retrospectively."
Six decades on, is that why you write, to exercise erotic power? "Well I certainly like to control what my wife reads. I'd find it intolerable to hear her laughing at a book by another man."
Like Shakespeare only more so, The Finkler Question links tragedy and comedy. Storylines of bereavement and thwarted hopes of belonging modulate Jacobson's gags. Early in the novel its three leading protagonists meet for a bittersweet dinner. Sam Finkler, a populist Jewish philosopher (he writes De Botton-ish books called things such as The Existentialist in the Kitchen) is recently bereaved, as is his former teacher and fellow Jew, Libor Sevick.
The party's third member, Julian Treslove, a failed BBC radio producer, is neither bereaved nor Jewish. But he desperately wants to be both. He's that singular thing: a philosemite looking for a dying woman to love.
Jacobson claims to resemble Treslove. Even to the point of having a romantic wish (inspired by Puccini and Verdi's operas) to see his lover expire in his arms? "Yes! Like Treslove I have the Mimi complex [Mimi is the dying heroine of La Bohème]. I used to boast that I knew more songs with the word 'goodbye' in them than anybody else." It's probably just as well Jenny, his third wife, isn't in the room to hear this.
"I also feel like I'm a non-Jew who wants to be Jewish," says Jacobson. Come on! "No, really." He makes his Jewish upbringing in Manchester sound as thoroughly lukewarm and English as my C of E Sunday school – creating a sense of identity so nebulous that it's easy to forget it ever existed. "We didn't go to synagogue much. We didn't have bacon at home, but eating it out was all right. We tried to fast at Yom Kippur."
In this, his 11th novel, Jacobson is still writing about unromanticisable English Jews. Why? "Because they're a captivatingly strange people. Philip Roth thinks English Jews have no balls. He's wrong about that – not least because he doesn't understand England or English Jews. He thought this is a hotbed of antisemitism. It has its moments, but it's no hotbed.
"But we certainly have an inferiority complex. The first European pogrom was in England, not in Russia or Poland. When Oliver Cromwell allowed us back in, we were very much here on sufferance. When I was growing up it was: 'Don't draw attention to yourself, or there'll be another pogrom.'"
That complex manifested itself even in his writing ambitions. "The novels I planned to write were never going to be funny books about Jews. They were going to be country house books. Only later on could I write what I knew I was best at writing about."
But writing about what he knows about – English Jews – brings a risk, especially now the Booker win will make him more of a public figure, more read than ever before, especially by fellow Jews. "I've never had what Roth gets all the time – that opprobrium from other Jews for daring to write about Jews."
Jacobson is hardly an orthodox Jew. "I was on a panel with the chief rabbi recently and we were discussing God. I said: 'God really doesn't care if I have a bacon sandwich.' And the rabbi said: 'God is in the details.' I said: 'No, the devil is in the details.' I'm not an atheist – Dawkins convinced me I can't be that – but I don't think of God monitoring me closely." He tries not to spill brown sauce on his Armani suit.
In the novel it's Finkler, the Jewish philosopher, who bears most of Jacobson's opprobrium. He's the focus for the author's fear that anti-Zionism can slide into antisemitism. Finkler is very nearly a self-hating Jew, one who is so anti-Zionist he speaks only of Palestine, never Israel, and even joins a comically narcissistic group called Ashamed to protest against what the Jewish homeland does in their names. Why? "I approach this as a lover of language and literature. When some people including Ken Loach [the film director] said he could understand antisemitism because of what the Jews were doing in Israel, I realised that these words – even from people who aren't antisemites, even from Jews – could cause antisemitism.
"The papers you and I write for [he's an Independent columnist] have very few voices speaking up against this, apart from Jonathan Freedland who is always calm on this – and me. I'm not saying antisemitism is on the increase, but I am looking. I think it's irresponsible of a Jew not to. Especially a Booker-winning one."
guardian.co.uk © Guardian News and Media Limited 2010